A bit about me.
Am I your jam?
---
---
So you're having a squiz for a fun celebrant, who'll give good wed. Right? One who can create an upbeat vibe and bring the big feels too, maybe? I see you, nodding all happy :) Well, whaddya know. That's my sweet spot. Here's a little about my flavour to help you work out if I'm your kinda human.
---
---
"Tears down the face, I'm gonna wet myself, I can't breathe" laughter rocks my world.
I'm a media and branding gal so telling a good story is how I roll.
I'm part wedding nerd, part funny best friend, part super-profesh organiser.
Anchorman, The Castle, VEEP, Schitt's Creek, The Office, Drag Race, Kath & Kim. You?
100% inclusive of all rainbow superstars. LGBTQ+ ally all the damn way!
YES to fur babies slaying the runway.
I am grateful that I get to hitch lovers on Aboriginal land.
I fall hard for mood boards, disco, and a banging palette.
I've never turned down a Negroni. Love that bitter bad boy.
---
---
---
Wedding Day regret.
Three saddest words in the English language. You don't want that. Nobody wants that. But it happens.
I saw it all as a wedding MC... stressed couples, boring waffle, no laughs, lots of awks, and a heap of frustrations about the day.
That's why I became a celebrant. Because none of that BS will happen on my watch. I'll smash the conventions, the pretensions and frustrations, to give you the fun wedding you really want. By the power vested in me, I'll make sure you don't have one damn regret.
You may kiss the celebrant ;)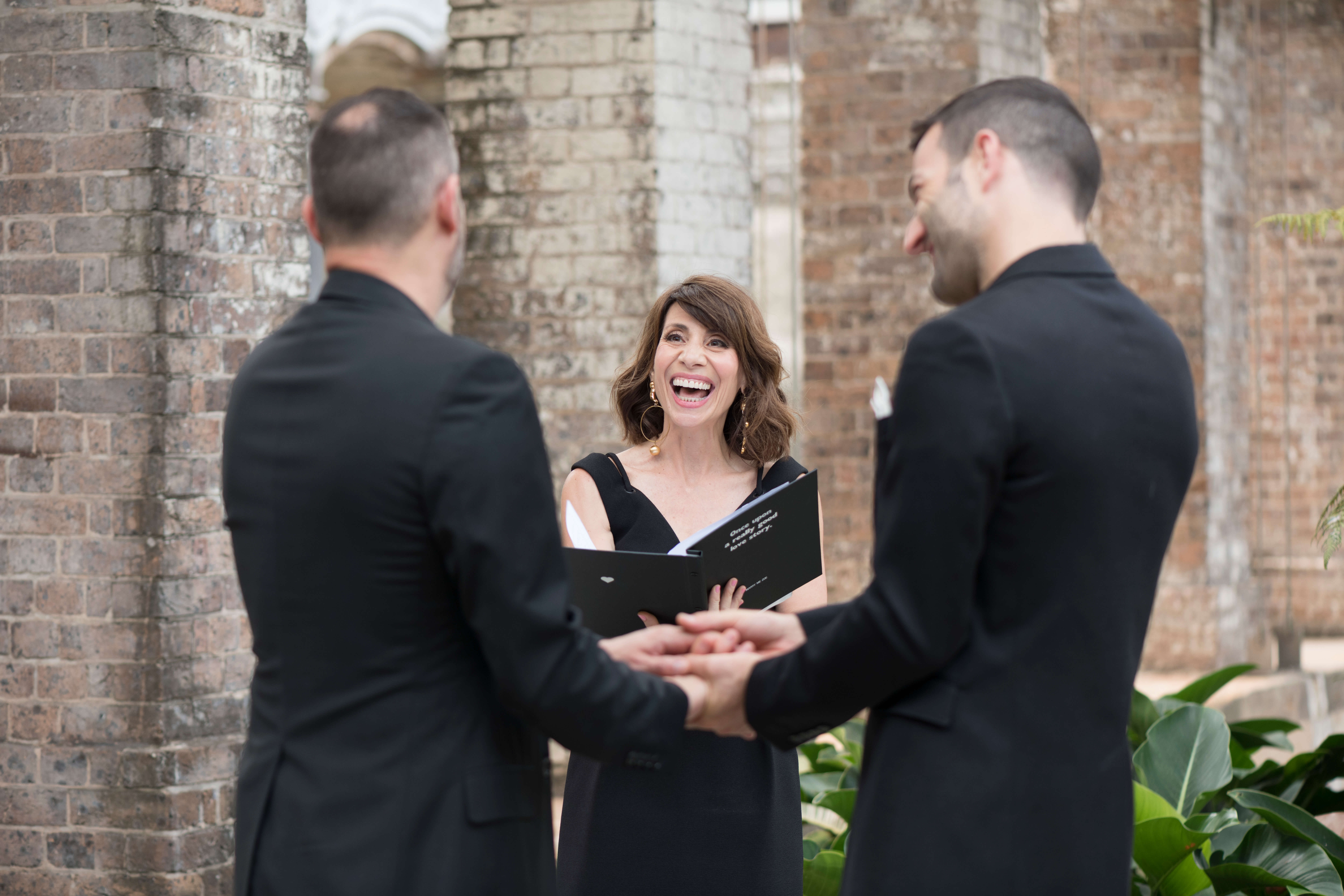 If you want somebody a bit different, a bit extra, to hype up you and your partner and the guests, look no further than Zoe!
---