---
---
Zo To Speak.
MC.One Pun Wonder.
---
---
If you want a fun, natural "feels like a friend" MC, then I'm your gal. I know you love your family and friends and they are funny and totally awesome. But on your wedding day, do you really want them near a mic unsupervised? "Long, drunk speeches at a wedding are so good", said NO ONE EVER.
As an event manager, I know my way around a run order, so I'll make sure the day is seamless and the ship is run tight. I'll take care of business in the front, you go party in the back. Mullet reference intentional.
---
An MC that'll keep the energy flowin', the party goin' and the good times rollin'.
A meticulous run order to keep the action on track.
A meeting to plan and create your bigass party.
Coordination with your venue and other vendors.
Help with your speeches.
A really good PA system if you need it.
Travel to your venue within 100km from Sydney CBD.
Did I mention I'm an events manager? That means I 100% know what I'm doing. I can already hear you signing with relief. Wedstress? Not today.

MC Fee: $950 (+GST)
Celebrant and MC delish double scoop $1995 (+GST) Save over $300 y'all!
Travel fee of 80c per km (after initial 100km). Toll and parking fees may apply.
---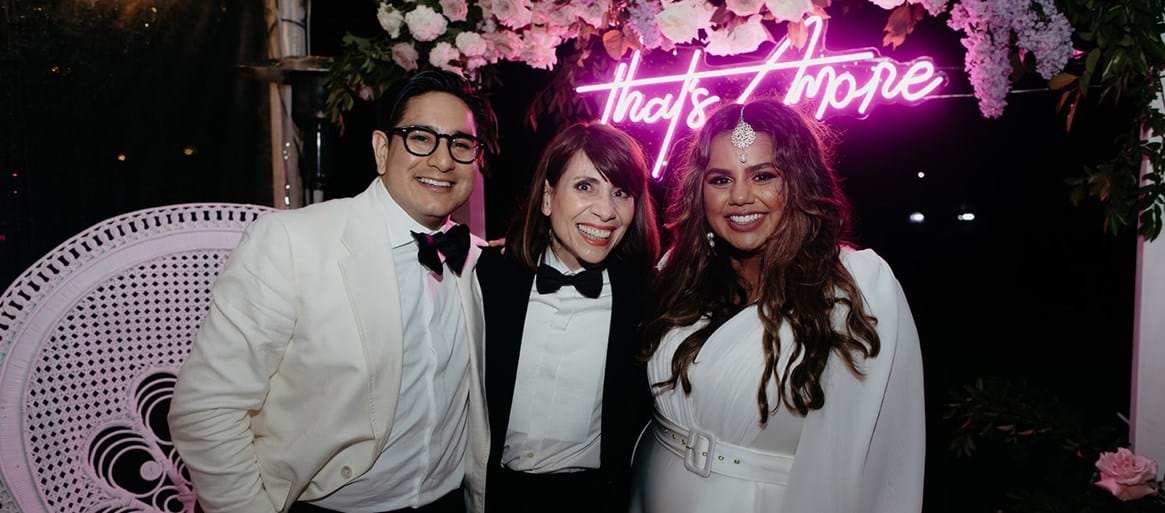 ---
Other ceremonies I love to do
---
Oops, we did it again:
Vow Renewals
---
Don't call me baby:
Naming ceremonies
---
All party, no paperwork:
Commitment ceremonies
A planning meeting to create the event.
A PA system if we need it.
A 20 minute killer ceremony.
Travel to your ceremony, within 50km from Sydney CBD.